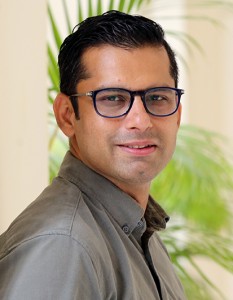 Sachin is a keen and passionate observer of consumer behaviour. Diverse global brands have drawn his expertise in setting their presence in India. Sachin inspires his clientage in core expertise including specialty tourism, marketing hospitality businesses, new product launches via effective branding.
He can be termed as a 'conduit builder' who connects brands with consumers, potential markets and marketers. Nicknamed 'connecting brand strategist' he has effectively engaged the consumers by being a travel services provider and increased sales of products for many brands. Besides, tourism & hospitality he  also helps manufacturing, healthcare, professional services and shared-services businesses develop branding and in customer acquisition.
Dr. Sachin Bansal, earned the epithet of the 'rising sun' in the heritage tourism industry with innovative leadership in his entrepreneurial journey towards creating the brand 'India City Walks', 'City Explorers®', 'India Heritage Partners®' which are now a benchmark. As an entrepreneurial leader, his passion has steered him in unexplored directions like generating awareness on water as heritage, thereby creating a traction on a tremendous latent opportunity.
As a destination branding specialist, he has coined the conceptual acronyms and led the co-creation through 'Experiential Delivery in Tourism (EDiT)™' and 'Resonating Experiential Delivery Outcome (REDO)™'.
Connect with him to construct the new cohesive experiential reality and unlock latent opportunities in formation of disruptive tourism business models in India's tourism sector. Delivery Models included customer outreach program, access, search and discoverability, and modelled engagement initiatives etc.
Sachin Bansal - Chief Explorer® & Brand Teller
Connect with him on sb(at)creatingdemand(dot)org